It is a pleasure for us to present to you an exclusive cocktail bar Pench's bar by Proshek, holder of a 4 Guinness World Record for the largest number of cocktails offered on a menu
in the world - 2014, a joint project between Pench's club and the Proshek family.

The new establishment is located at the heart of the city of Sofia, at the entrance of the San Stefano Plaza multifunctional complex, built on the land of the former Proshekovo pivo beer factory, across the street from the Bulgarian National Television (BNT). It will be a pleasure for us if you would taste our collection of cocktails,
prepared by bartender Vasil Kolev - a three times world champion !

- 50 seats inside capacity and 35 seats at the terrace
- High class catering by master chef Andre Tokev
- Underground Parking area at San Stefano Plaza

It is a pleasure for us to present to you an exclusive cocktail bar Pench's bar by Proshek, holder of a 4 Guinness World Record for the largest number of cocktails offered on a menu
in the world - 2014, a joint project between Pench's club and the Proshek family.

The new establishment is located at the heart of the city of Sofia, at the entrance of the San Stefano Plaza multifunctional complex, built on the land of the former Proshekovo pivo beer factory, across the street from the Bulgarian National Television (BNT). It will be a pleasure for us if you would taste our collection of cocktails,
prepared by bartender Vasil Kolev - a three times world champion !

- 50 seats inside capacity and 35 seats at the terrace
- High class catering by master chef Andre Tokev
- Underground Parking area at San Stefano Plaza

This Cocktail Bar does more cocktails than the number of my phone contacts... And I have a lot! :))

The best cocktails are the ones we drink with friends...but Penchis do them great anyway

I am not someone who likes cocktail parties but I have to admit that I love Cocktails :) Penchis bar by Proshek serves the best quality drinks I've ever tasted in Sofia. Outstanding performance, guys! Cheers!!!
LANDMARKS WALKING DIRECTIONS

VASIL LEVSKI NATIONAL STADIUM
10 min

NATIONAL PLACE OF CULTURE (NDK)
30 min

ALEXANDER NEVSKY CATHEDRAL
12 min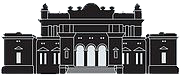 NATIONAL ASSEMBLY BUILDING
14 min
InstagramWe love posting photos of our coustomers having a good time
Subscribe
Get updates about new cocktails and upcoming events